Traditional nativity scene
This annual display is now in its 13th year and still growing.
Designer, creator and artist Wilson Fernandez has a passion to create the Christmas story.
St Elizabeth's Parish Church, 107 Bakers Road, Dandenong North. Monday 12 December to Friday 13 January. Monday to Friday, 9.45am to 6pm. Saturdays, 7.30pm to 8pm. Sundays 9.30am to 10am, 11.30am to noon and 6.30pm to 7pm. Other times available by appointment. Call 9795 6217 or 0428 927 110.

Dandy-made art showcase
Benga House is hosting the Artist in Residence Showcase Exhibition, with works from artists who spent time creating at Heritage Hill over the past year.
There'll be work from Anzara Clark, Callum Jackson, Brendan Nicholl and Raquel Woods on show.
Heritage Hill Museum and Historical Gardens, 66 McCrae Street, Dandenong. Until Wednesday 21 December. Tuesday to Friday, 10am to 4pm. Call 9793 4511 for more information.

Carols in Harmony
Greater Dandenong Chamber of Commerce is hosting this free, family-friendly event. There'll be candles, Santa and performances from the Greater Dandenong Band, The Workers, Justine Peters, Emma Kate Tobia, and the With One Voice Greater Dandenong Choir.
Harmony Square, 225 Lonsdale Street, Dandenong. Friday 16 December, 6.30pm to 8.30pm. Call Amanda on 9768 3283 for more information.

Carols and carnival
This free annual Christian Church Christmas Carols and Carnival will be held in conjunction with We Care Helping Hand, and will include food and toy give-aways.
Other attractions will include carnival rides, live music, food stalls and a fireworks finale.
Manks Court Reserve, 3 Manks Court, Dandenong North. Sunday 18 December, 3.30pm to 9pm. Call Tracey Henderson on 8791 5222 for more information.

Anatolian Abdal Musa Festival
This Melbourne United Alevi Bektashi Community Centre event will celebrate the life of Abdal Musa.
There'll be traditional folk dancing, live bands, raffles, arts and crafts, traditional food, rides and more.
Dandenong Park, Pultney Street, Dandenong. Sunday 18 December, 7.30am to 7.30pm. Call Joanne Karakurt on 0418 455 747 for more information.

9 by 5 Exhibition
Various artists express their creativity on nine by five inch panels.
The exhibition, opening at 6.30pm on Thursday 1 December, will also celebrate Walker Street Gallery's 30-year anniversary with cake and a performance by the Stiletto Sisters.
Walker Street Gallery and Arts Centre, corner Walker and Robinson streets, Dandenong. Until Wednesday 21 December, Tuesday to Friday, 11am to 5pm, and Saturdays, 11am to 3pm. Call 9706 8441.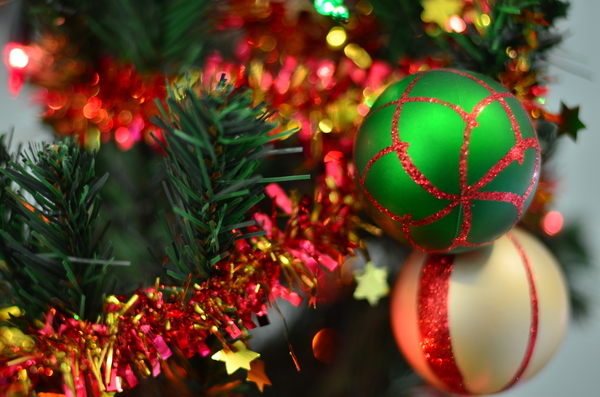 Christmas helping hand day
We Care Community Services will be giving away good quality clothing, food and toys to the needy.
The day will include a Christmas carnival with participants given vouchers for free food and rides, and a free Christmas carols event held with Faith Christian Church.
We Care Community Services, 307 Gladstone Road, Dandenong North, Sunday 18 December, 2pm to 4pm. Call 8791 5255 or visit www.wecare.services for more information.