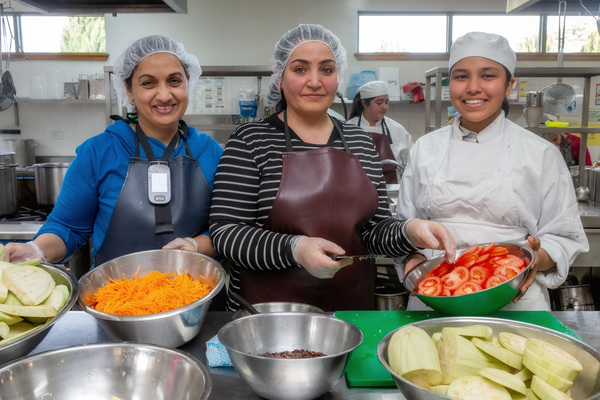 -
Student chefs at Wellsprings graduated to putting on their first commercial feast for 60 diners.
After 18 months of cooking the world's cuisines, Wellsprings Women's Cooking Group staged a multicultural feast at St John's Regional College Training Restaurant on 19 June.
The meals were drawn from an expanse of five traditional cuisines.
Wellsprings chief executive Dalal Smiley said the migrant and refugee women were passionate about cooking and interested in turning it into a career.
"Most of them have experienced enormous barriers in accessing employment through mainstream channels."
Wellsprings patron Jo Stanley was the MC for the booked-out event.
St John's hospitality students helped in the cooking, cleaning and serving of food and beverages. They also learnt about the cultures and traditions represented on the night.