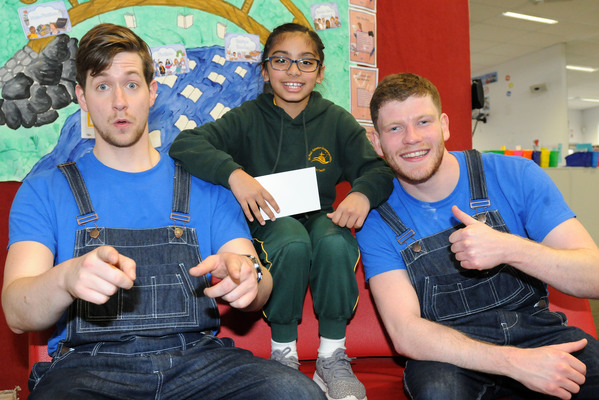 -
Stars of the BBC children's TV series The Rhyme Rocket landed at St Paul Apostle North Primary School in Endeavour Hills on 20 June.
As part of their Australian tour, Joe Chambers and Andrew Crawford laid on some interactive comedy with a live performance of The Ridiculous Rhyme Show.
This was followed by a TV workshop, which gave students a chance to perform roles in a 'production studio' and film some scenes.
There was also a Q&A session with the experienced TV, theatre and film professionals on careers in the media industry.