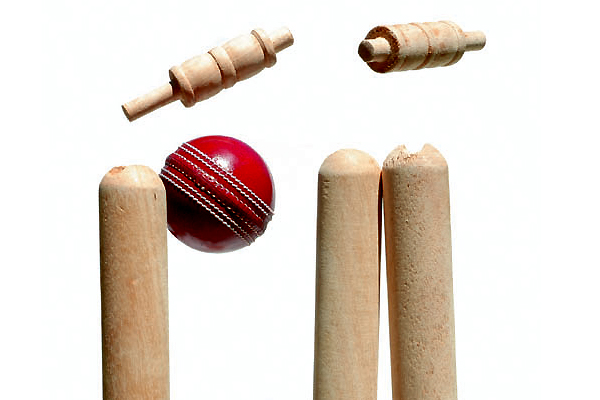 By ROY WARD
DOVETON'S path to the Dandenong District Cricket Association Turf 1 premiership will run through premier Springvale South.
The Doves, the minor premier, will host the Bloods in a knockout semi-final at Robinsons Reserve this Saturday and Sunday. The winner will earn a place in the grand final against the winner of Berwick and Narre Warren.
The final round of turf 1 matches were left as draws on Saturday after rain didn't allow for any matches to be completed.
Bloods coach Craig Slocombe said his players were respectful of the Doves' form this season but knew they had the ability to win the match.
"Having won it last year we know that if we can play well we can win it again," he said. "Our form has been a little up and down this season, but we have made it into the finals so we are still in with a chance."
Slocombe said the Bloods lost their regular season clash with the Doves after losing early wickets, something he hopes his batsmen won't allow this time. "If we can bat first and put some runs on the board then we are a chance."
The Bloods look likely to be without key bowler Jarrod Armitage, due to a finger injury, and Jackson Sketcher, who is playing football with VFL club Frankston Dolphins. March 12 will be kept as a reserve day if play on Saturday or Sunday is lost to bad weather.
■ The DDCA's best and fairest turf 1 player will be announced at the Alan Wookey Medal vote count tonight at The Dandenong Club.
DDCA Turf 1 finals draw: Turf 1: Doveton v Springvale South, Robinson Reserve; Berwick v Narre Warren, Arch Brown. Turf 2: Coomoora v Fountain Gate, Coomoora 1; Lyndale v Cranbourne, Barry Powell 1. Turf 3: Berwick v Narre Warren, Narre Warren Nth 1; HSD v Hallam KP, Reedy 1. Turf 4: Dandenong West v Silverton, Greaves 1; Lyndale v Parkfield, Carroll No.2. Turf 5: TBA today. A grade: Hallam KP v Narre Warren, Sweeney 2; Lynbrook v Buckley Ridges, Lynbrook PS. B grade: Berwick v Silverton, Edwin Flack; HSD v St Brigid's St Louis, Reedy No.2. C grade: Sandown Park v Narre North, Carroll 1; Berwick Springs v Springvale South, Berwick Springs 2. D grade: Berwick Springs v Mordialloc, Berwick Springs 1; Hallam KP v Narre North, Narre Warren North No.2. E grade: Sandown Park v Buckley Ridges, Edinburgh; Doveton North v St Brigid's St Louis, Browns. F grade: Mordialloc v Berwick, Doug Denyer; Dandenong West v Hallam KP, Greaves No.2. One-day grade: Hampton Park v Silverton, Turner; Narre South v Lyndale, Barry Powell No.2.