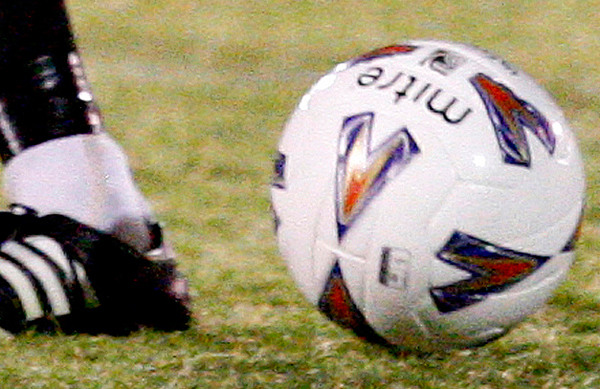 By Roy Ward
NOBLE Park Soccer Club's coach has banned players from singing the club song until the Football Federation Victoria Provisional 3 league kicks off on March 31.
New coach Oliver Stankovski has been training his players since mid-December in an attempt to put them into position to challenge for the league title this season and promotion into Provisional 2.
He said the club song wasn't allowed to pass his players' lips until they were playing for points.
"I have outlawed it during pre-season because I don't want the boys to get ahead of themselves," he said. "Although a few boys have told me I've only outlawed it because I don't know the words yet, I told them I will get onto learning it when the season comes around."
Noble Park players made their earliest ever start to pre-season when they returned to training in mid-December.
"We identified fitness as being a key element for us this season along with commitment," Stankovski said. "We have completely overhauled our game style and plan, which the boys have picked up quite well. The players have put in the hard work and it's been showing in our pre-season results."
Stankovski said his players had performed well against sides up to six leagues above them after losing to Division 1 side Altona Magic earlier this month. The club has also faced clubs such as Lalor United and Dandenong White Stars.
Stankovski said new signings Aaron Nyatt and Danny Vigilanti had added quality to his side, while emerging players such as Kliment Kovaceski looked likely to press for a lot of game time this season.
"We are really optimistic about the season," he said. "We are respectful of all teams and we will be looking at our own performance, putting individual challenges to our players.
"A lot of boys have taken that on board after we played bigger, higher up teams. If you look at those players they are very mindful about what they have to do on the pitch."
Stankovski said the club's season opener away to Rowville Eagles at Park Ridge Reserve would be troublesome, as the club had rarely taken points against the Eagles.
Stankovski also issued an open invitation to anyone in the Greater Dandenong community looking to get involved in soccer.