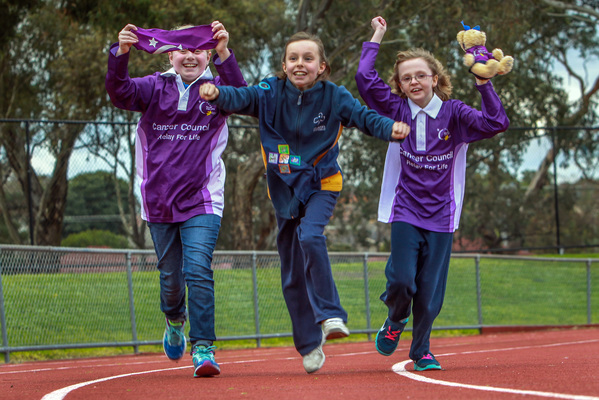 By CASEY NEILL
RELAY for Life might not go ahead in Greater Dandenong due to a lack of teams.
The event committee is urging more people to sign up for the Cancer Council fund-raiser to be held at Ross Reserve Athletics Track in Noble Park from 3pm on Saturday 10 October to 9am on Sunday 11 October.
Five teams have so far signed up – the Ashwood Walkers, the Dingley Dawdlers, Brothers in Arms, Oompa Loompas and Curves Dandenong – but organisers are seeking at least another seven.
The Greater Dandenong Girl Guide District has supported the event since it started seven years ago and will do so again this year.
The Guides have been busily making bunting to decorate the gazebo at Ross Reserve.
Each Guide received a square of material to decorate and write a message or thought on and they're now sewn together to create bunting.
Raising funds for the Cancer Council is one of Greater Dandenong Girl Guides service projects.
Call Helen Smith on 9795 3250 after hours or email hsmith@guidesvic.org.au to find out more about Girl Guides.
Call 1300 656 585 or visit relayforlife.org.au to register, participate or donate or search for City of Greater Dandenong Relay for Life's page on Facebook.