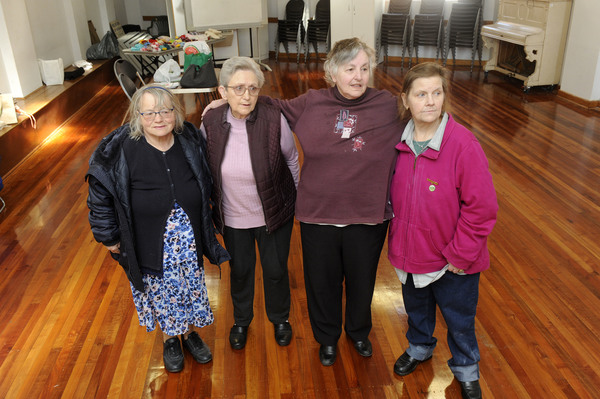 By Cam Lucadou-Wells
Dandenong's once-thriving Country Women's Association branch – that has supported so many in need – is on its knees.
The institution, that did a roaring trade at its tearooms opposite Dandenong Market some decades ago, is down to just six members.
It's not too late for people to pitch in and revive the branch, says secretary Lorraine Trickey.
Not to mention, to join a place of fun and enduring friendship.
"The branch is close to closing unless new members can be found," Ms Trickey said.
"The city of Dandenong will lose a part of a much-needed service that has provided so much for so long."
Over its 86 years, the branch has helped an array of causes – charities, scholarships, local schools, Dandenong Hospital, Olivia Newton-John Cancer Centre and the creation of Drum Theatre.
Its members produce loads of hand-knitted crafts, such as Trauma teddy bears and premature babies' beanies.
They have held stalls and barbecues to raise funds to give back to the community.
"Whatever we make financially at the CWA, everything is given back. That is the beauty of it.
"Where there's a need for support, we'll be there.
"And that is what Dandenong still needs."
The CWA branch was once synonymous with Dandenong's bustling weekly livestock and produce markets.
As the area has welcomed a world of cultures, many now seem unaware of the branch's existence, Ms Trickey says.
"We just love people when they come and join us. The friendships you establish here are just fantastic.
"People enjoy it – and that's what it's all about."
The CWA is Australia's largest women's organisation, helping improve the lives of country women and children.
The female-only group meets monthly.
Details: Lorraine, 0428 426 850.