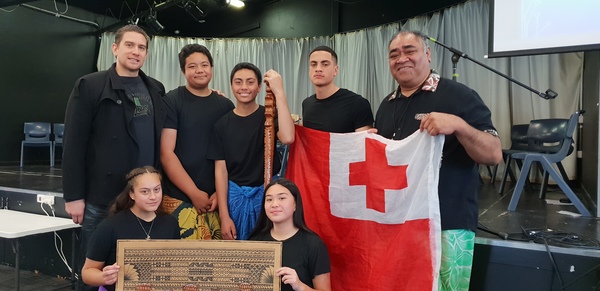 By Cam Lucadou-Wells
It was time for a group of 20 Gleneagles Secondary College students to shine.
They had just performed a rousing blast of Pasifika song and dance on stage, which included a magnificent haka dance.
It electrified an audience of 500 peers and proud family members.
This was no ordinary school concert but a culmination of a youth leadership program for students of Maori and Pacific Island background.
The aim was to help them belong, enjoy and thrive at school.
The 12-week program was run in partnership by the college and the Centre for Multicultural Youth, with the guidance of mentors Temese Leilua and Paora Te Paki.
At the ceremony, the students took the microphones to tell of what they learnt. They sung together in soothing harmony, received their certificates and prayed.
They had grown up in confidence, been instilled with tools for leadership.
As adults, that's when responsibility kicks in, Mr Leilua told them.
"That's when the rubber meets the road."
Mr Leilua told Star News that it was a thrill to see the students find out what they're capable of. They had stepped out of their comfort zone.
The program is dubbed Le Mana – which means 'empower'. The students build up self-esteem, self-expression and peer relationships, as well as their connection to their family, heritage and school.
Cultural understanding is key. "You don't know where you're headed in the future if you don't know where in were in the past," Mr Leilua says.
Le Mana is believed to be the only one of its kind for Pasifika youths in the South-East, who are at a higher-than-average risk of disengaging with school.
Schools in Greater Dandenong, Brimbank and Wyndham are also taking part, until funding runs out in June.
Gleneagles principal Sue Peddlesden said the school acknowledged and celebrated its students' diverse culture.
"We welcomed the opportunity."
By concert's end, the students enchanted a swaying rendition of Lean On Me and posed for selfies. Their elation was palpable.