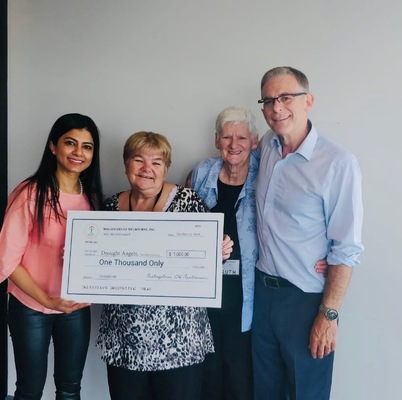 By Tanaka Nyamvura
A Doveton relief fundraiser organised by two local 'legends' has raised a whopping $8281 for the Drought Angels charity.
The Doveton Drought Relief Fundraiser concert on 7 October was organised by Jenny Colvin and Ruth Murray to help Queensland farmers stricken by drought over the last six years.
Drought Angels, who have assisted more than 8000 farmers with food and stock feed since 2014 will use the funds to create care packages for farmers.
The packages will include groceries, toiletries, gift cards, stock feed and vouchers to cover utility bills.
Over 300 people attended the event including Malayalees of Melbourne President, Dr Asha Muhammad who presented a $1000 cheque to the organisers.
Holt MP Anthony Byrne who attended the concert congratulated the organisers.
"Every dollar raised helps us keep our Aussie farmers on the land and supports their families and communities' wellbeing," he said.