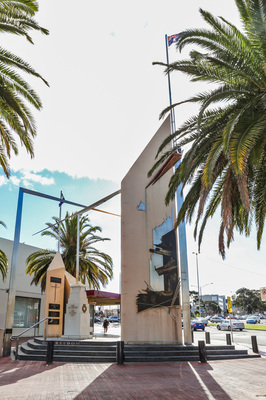 By Cam Lucadou-Wells
Dandenong RSL's plan for 11 extra poker machines has been refused by the state's gambling regulator.
The Victorian Commission for Gambling and Liquor Regulation handed down its decision on 24 September, quashing the RSL branch's expansion from 63 machines to 74.
As of 4 October, the commission hadn't published reasons for its decision.
Dandenong RSL president John Wells said he had no comment about the decision but to say "we are disappointed".
Greater Dandenong Council, which is part of a multi-council Alliance for Gambling Reform, hired lawyers to oppose the application.
Greater Dandenong mayor Youhorn Chea said the council opposed the bid due to concern about "financial hardship for many disadvantaged local residents".
"Greater Dandenong already has 958 gaming machines – the second highest number of any Melbourne municipality.
"Losses to these gaming machines reached $121 million last year – the equivalent to $333,000 each day.
"The addition of further gaming machines would have worsened financial difficulties for more residents and their families living in the City of Greater Dandenong."
Cr Matthew Kirwan said the RSL would have compromised its good work for veterans and the broader community if its bid was successful.
"It doesn't make sense having great welfare services if you are funding them by means that are creating welfare problems."
He said extra poker machines at the busy venue in Greater Dandenong's most disadvantaged suburb would have been a "disaster" to gambling addicts or those at risk.
"It shows the value of Greater Dandenong Council legally defending such decisions."
Greater Dandenong had similar success fighting a bid for extra poker machines by Noble Park Football Social Club last year.
"This is the second time in a row we have done so and the second time in a row we have been successful," Cr Kirwan said.
In 2017-18, Dandenong RSL raised $7.66 million from its pokies.
With the extra machines, the venue was expected to reap an additional $868,000 a year.
It would help fund $2.7 million of improvements at the club, the RSL argued in its submission to the VCGLR.
The RSL would also add an extra $50,000 to its annual welfare program and employ a welfare officer at $65,000 a year.
According to its submission, most of the extra revenue was expected to be transferred from other pokies venues.
The extra machines would have negligible impact given the high number of venues in central Dandenong, the RSL argued.