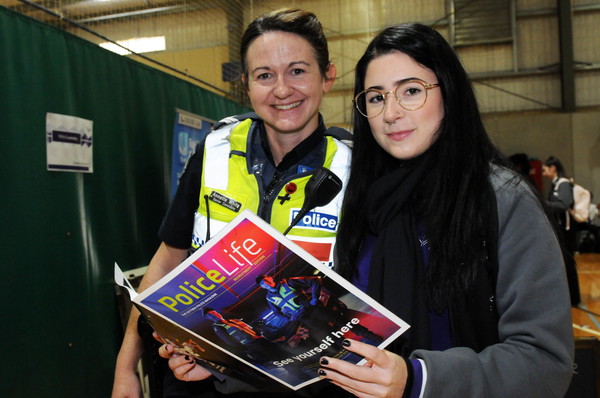 -
A smorgasbord of 47 educators and workplaces gave students a glimpse of their future options at an annual pathways expo at Keysborough College.
The Year 10, 11 and 12 students absorbed information from a large array of tertiary education providers – from universities, TAFEs, private colleges to registered training organisations.
They also heard keynote presentations from representatives in a wide array of industries and public sector services.
Among the diversity of stalls at the 21 May event was Robogals Monash – a group encouraging female engineers – and not-for-profit group Water 2 All.