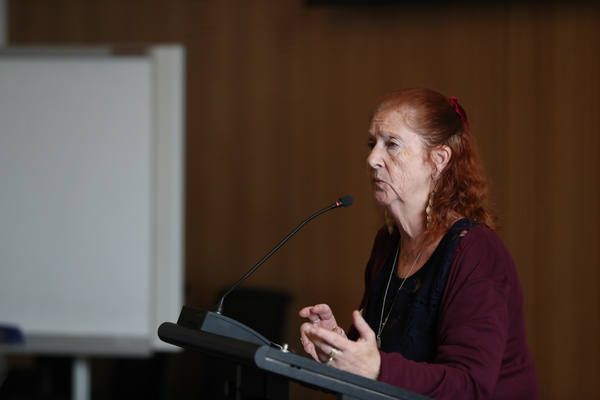 -
Greater Dandenong mayor Roz Blades has hosted a forum into increasing social housing in Victoria's highest homeless hotspot.
The 7 June mayoral forum sought solutions from community housing providers, council officers, peak housing bodies and State and Federal MPs.
Housing assistance service WAYSS presented its list of solutions to the vexing and fundamental problem.
"We know the longer a person is homeless the more support they will need to sustain a successful tenancy," a spokesperson said.
"We know that the key to ending the housing and homelessness crisis is to increase access to affordable rental accommodation and affordable, safe and secure social housing with one-to-one wrap-around support services."
Solutions included more surplus government land being released for social housing, and mandatory 10-20 per cent social housing as part of new housing developments.
Low-cost government loans could also be offered to community housing associations to buy more housing stock, and vacant spaces above shops could be also utilised.
There was also a need to identify the unmet housing need for singles, couples and families, according to WAYSS.
"Currently single people under 55 are one of the largest age-groups on the housing waitlist due to a lack of one-bedroom housing."
Cr Blades said the larger-than-expected forum turnout had resolved to form a "fully-fledged taskforce".
"The mood in the room was very positive in how to address the issue.
"We focused on how we could work together and try to find solutions."
Greater Dandenong community services director Martin Fidler said the forum was an "important milestone" in bringing key representatives together in the one place.
"With a diverse range of housing needs in our municipality, a key learning from the forum was the need for collaboration, planning, innovation and advocacy to address the current and future housing demands."
Mr Fidler said the council was committed to increasing social housing options, including more affordable housing, in the municipality.