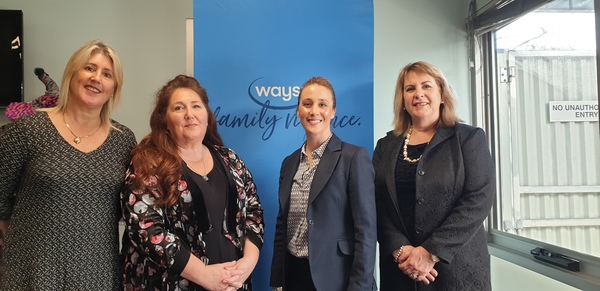 By Cam Lucadou-Wells
Family violence prevention minister Gabrielle Williams says she's disappointed by remarks attributed to unionist John Setka.
At a national executive meeting, Mr Setka had allegedly linked anti-violence campaigner Rosie Batty to men having fewer rights.
"We value the work of Rosie Batty to an enormous degree," Ms Williams responded to Star News during a visit to a WAYSS domestic violence refuge.
"She should be credited with saving lives."
An Australian of the Year, Ms Batty has been a prominent campaigner against family violence since her 11-year-old son Luke was murdered by his father in 2014.
"She's been an incredibly brave advocate in this area," Ms Williams said.
"It's disappointing to hear her work cast in a negative light."
By a twist of fate, just minutes later, federal ALP leader Anthony Albanese announced he'd seek Mr Setka's expulsion from the party.
Mr Setka has since threatened legal action and withdrawal of funding from the ALP.
Speaking generally, Ms Williams said the family violence "conversation" had become more pronounced in the mainstream community – and was driving cultural change.
It shows in the state's Call It Out ad campaign – seen by half of Victorians in just three months.
"The levels of understanding of the message run high," Ms Williams says.
Another indicator is recent commentary from Assistant Commissioner Luke Cornelius, of Victoria Police, she says.
Mr Cornelius reacted in unambiguous terms after Courtney Herron's remains were found in Royal Park, Parkville in May.
"Violence against women is absolutely about men's behaviour," Mr Cornelius said.
"It isn't about women's behaviour."
A man was later charged with Ms Herron's murder.
It was an "180-degree" turn from police remarks five years ago, according to Ms Williams.
Also the link between gender inequality and violence against women is becoming better understood. It was part of the mainstream, not just an academic setting, she said.
"Good attitudes to women lead to good outcomes. Bad attitudes to women lead to bad outcomes.
"The sector has been aware of this for some time. We're starting to see acceptance of that."