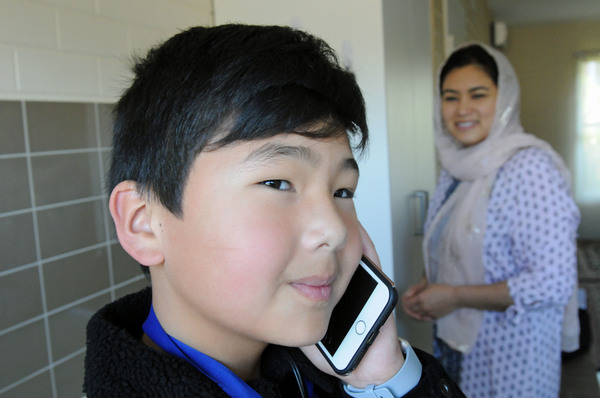 By Cam Lucadou-Wells
When his mother fainted on the kitchen floor one night, 10-year-old Asad's mind went into overdrive.
The Dandenong boy wondered if his Mum was still alive. Being raised by her alone, he thought about what might come for he and his two younger brothers Maisam and Zain.
But Asad still had the presence of mind to ring triple-0 for help.
For his actions on that night of 16 November, he was recently presented an Emergency Services Telecommunications Authority (ESTA) Triple Zero Hero award.
Listening back to the emergency call, his mother Masooma Salehi said she was struck by how Asad calmly recounted what happened.
"He told me later: Mum I was calm but I was so worried."
Under the operator's instructions he put his Mum into the recovery position and ensured she was breathing.
In those hectic moments, Asad couldn't recall the address. But the operator traced the call from his mother's mobile to their home.
While waiting for paramedics, he cared for his mother and comforted his siblings.
As Ms Salehi was taken to Dandenong Hospital, one of the paramedics stayed back to baby-sit the boys.
She was given treatment and the all-clear – though the cause of her fainting hasn't been uncovered.
Now turned 11, Asad was rightly proud in receiving his award from Police Minister Lisa Neville at Parliament House.
He posed for a host of photos with celebrities, and enjoyed ice creams and entertaining magicians.
Before his heroic deed, Asad had learnt the value of calling triple-0 for police, fire and ambulance services from school and from Ms Salehi herself.
"It was so good to hear that he was so calm."