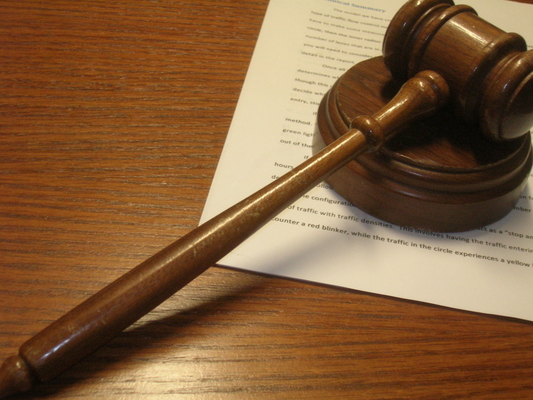 By Cam Lucadou-Wells
Two members of a "violent youth gang" God's Army 23 have been bailed by a children's court after an alleged brutal robbery of a train passenger in Noble Park.
A 15-year-old boy and another minor appeared in the court soon after their arrest on 10 September.
They and another co-offender had robbed a commuter who boarded a city-bound train at Yarraman station about 4pm on 15 August, police alleged.
The 15-year-old accused threatened the victim after asking the victim for 'smokes'.
"Don't lie or I'll stab you," the youth allegedly told the victim as he rifled through the victim's pockets.
As the victim resisted, the accused punched him in the jaw, police told the court.
The group stole the victim's phone, wallet and cards, $800 and a black bag with up to three bottles of Corona beers.
Police opposed bail, saying the victim was too afraid to use public transport unless the offenders were imprisoned.
"I'm thinking how I'd feel if he approached me with a knife and demanded my property," a police prosecutor said.
He added that the 15-year-old was a risk to other train passengers, who were often "young and vulnerable".
The youth was also on police bail at the time over an alleged group robbery and assault of three victims in Southland shopping centre underground carpark on 11 July.
The other minor was allegedly involved in a violent group robbery of a 50-year-old man in central Springvale in July.
He is also charged over two gang robberies of two victims at Cranbourne railway station and another two victims at Casey Central shopping centre in the same month.
The pair was bailed by a children's court on 4 September over allegedly spraying tags 'GA23' on a City of Greater Dandenong building and a car in Kingsbury Lane, Dandenong on 3 September.
The tags related to the gang God's Army 23, a police Embona Taskforce member told the court.
The offending was described by police as a "series of violent robberies as part of a violent youth gang". The pair would continue to commit similar crimes if released, the Embona member argued.
On 10 September, the children's court magistrate bailed the pair, noting their young age, Youth Justice supports and that the alleged robbery pre-dated their previous court bail.
Both boys had no prior history, had complied with bail conditions for the past week and had not committed subsequent violent offending, the judge said.
They were taking part in the same at-risk youth pre-apprenticeship course, the court heard.
It was noted that the 15-year-old would be offered treatment under a Youth Justice bail support program.
As part of their continued bail, the boys were ordered not to associate with each other and co-offenders, nor to loiter in company at train stations. They were placed on a night curfew.
They were bailed to appear at a children's court at a later date.