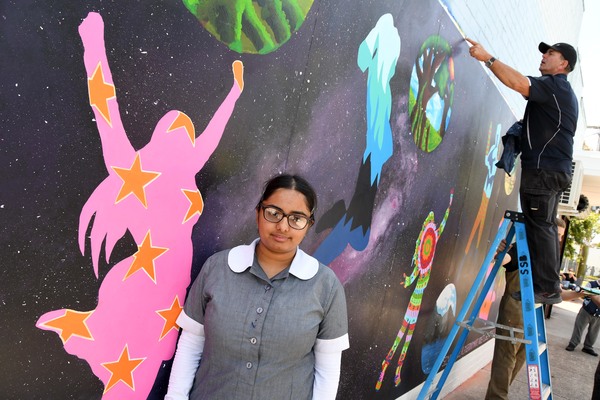 By Cam Lucadou-Wells
Nicky's Cafe's outer wall in Menzies Avenue, Dandenong has become a portal into an interior 'dimension'.
Emerson College VCAL art students dub the galaxies and the inner worlds portrayed so spectacularly as 'The Dimension Mural'.
For the past six months, they have worked diligently on the colossal mural panels. VCAL building and construction students installed the panels proudly into place.
On 19 November, the piece was unveiled – fittingly with a generous spread from Nicky's Cafe.