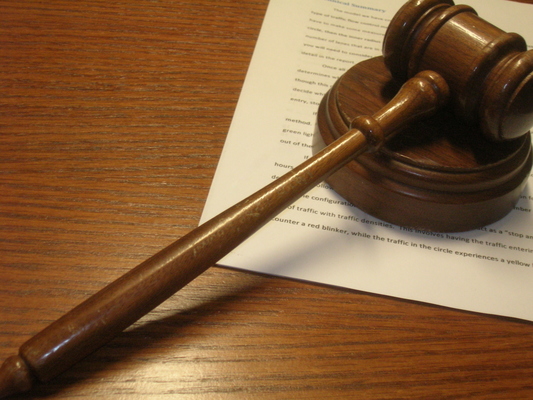 By Cam Lucadou-Wells
An allegedly violent but "vulnerable" 14-year-old living in state care has been refused bail in a children's court.
With an extremely low IQ in the 40s, the boy was accused of robbing a victim walking in a park in Mons Parade, Noble Park on 18 November.
He was arrested with the victim's phone by a PSO a short time later, the court heard on 19 November.
At the time he was on bail for charges of violence against his residential care workers.
In moments of rage, he allegedly bit, spat, threatened to harm, threw a brick at a worker in her car and struck out with a mop handle.
He was also accused of breaking into the unit's office with a butter knife and stealing car keys and the unit's car. He intended to sell the car on the street for cash, police alleged.
In opposing bail, police argued the boy was a risk of re-offending, continuing to use drugs as well as running away from the residential care facility.
However, the teen had no prior convictions, his defence lawyer argued.
In a "very vulnerable" position, he was burdened with a "huge history of trauma". He'd lived in 23 different locations in the past five years, the court heard.
The boy was on a behavioural support plan funded by the NDIS as well as having a youth case worker and being supervised 24-7 in "stable" and "therapeutic" residential care.
A case manager said the "hyper-vigilant" boy got "scared easily when there's other residents being aggressive".
"In the end he'll get scared and abscond."
He had recently made progress such as engaging in school.
"We've definitely seen a difference. All the staff (at the unit) are really dedicated to him."
Locking up the boy in youth detention would be "distressing" and "extremely detrimental" for him, the manager said.
"Though he can present older than he is, he can seem to have a mind like a seven-year-old child."
The children's court magistrate found the boy met the exceptional circumstances test due to his "vulnerability".
However the boy was an "unacceptable risk" of absconding and re-offending, the judge said.
His "violent" and "serious" offending had extended against "ordinary members of the public". To release him would be to put the "community as a whole at risk", the judge said.
The boy was remanded to appear at a children's court at a later date.