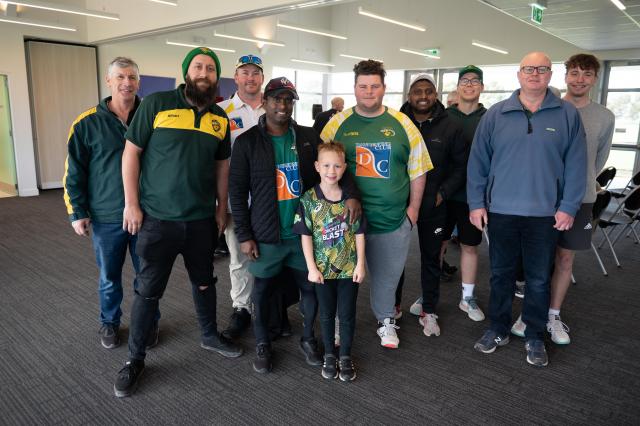 A $6 million sports pavilion has been unveiled at Thomas Carroll Reserve in Dandenong.
The WJ Crowe Pavilion will be a female-friendly and accessible home to St Mary's Cricket Club and St John's Old Collegians Football Club.
It includes four female-friendly changerooms, as well multi-purpose rooms to host club and community functions.
Dandenong MP Gabrielle Williams officially opened the pavilion on 9 September.
"With the completion of the WJ Crowe Pavilion, we're bringing two local clubs under one roof and making Thomas Carroll Reserve an exciting sporting hub for the community," Ms Williams said.
"These new facilities will mean the Saints and the Old Collegians can expand and develop their programs to get more people, particularly women and girls, in on the action."
Greater Dandenong mayor Eden Foster said the pavilion was named after former St Mary's president and life member, the late Bill Crowe.
"Bill helped the club develop senior and junior teams that offered many Dandenong residents to get involved in sport.
"He was known for instilling a sense of inclusion, fair play and respect, attributes that I am sure we all aspire to in every aspect of life today, not just on the sporting field."
Dandenong Ward councillor Jim Memeti said other projects were soon to start at Thomas Carroll Reserve, including a new entry plaza to safely connect the car park, playground, pavilion and ovals.
The council had funded the design of upgraded floodlighting, and was committed to building two electronic scoreboards.
The pavilion was jointly funded by Greater Dandenong Council ($5.4 million), the State Government ($500,000) and AFL Victoria ($100,000).
The Government is also providing $129,000 towards new sports lighting.