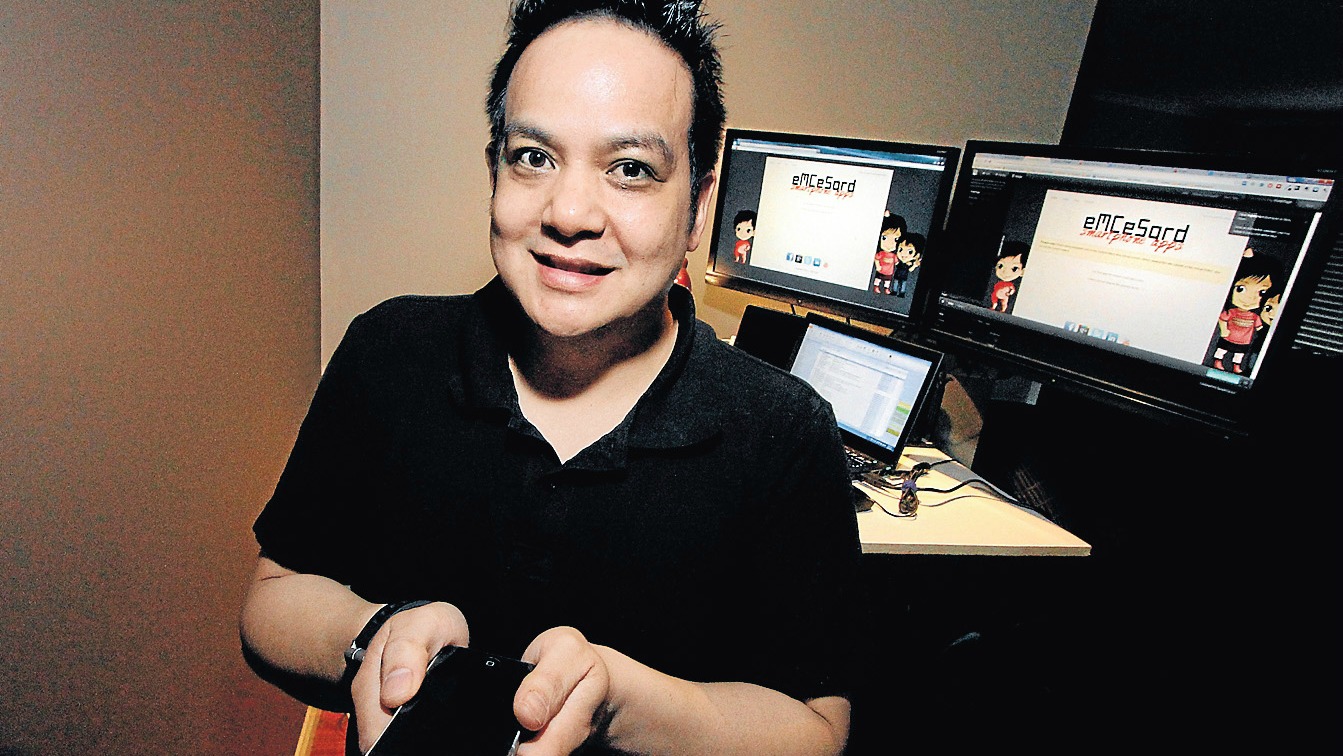 A SLIGSHOT that has birds flying through the air smashing into pigs. A samurai sword the slices and dices fruit. Simple ideas. Big money.
But among all the success stories of apps for smartphones that have gone on to become a global phenomenon there must be many that never really took off.
So is it worth taking a risk by dipping a toe into the world of app development — and how do you go about this?
Recent statistics show there are now more than 650,000 apps in the iPhone app store and more than 30 billion apps have been downloaded. Google's store for Android apps offers more than 500,000 apps and has been around for a shorter period than the Apple model.
Rowville resident Dexter Eugenio is in the process of developing his first app.
He came up with the concept and has outsourced the building of the app to a company based in India.
During the development process Mr Eugenio, 35, has been in touch with the developers every day, mainly via Skype conversations.
"I feel like I have 100 per cent control," he says.
His is an entertainment app that is a question-and-answer situation posing different challenges in life such as: "Would you rather earn a lot of money in a job you hate or make little money doing a job you love?" The questions and answers can then be shared via social media.
"The app is still about a month away," says Mr Eugenio, who works in IT and has toyed with app ideas before.
"But I wanted something that is very easy to share."
He said there will be both a free and paid version of the app — named Chooze — with the free app having banner ads incorporated.
"I didn't think I was just going to create this app and make millions straightaway.
"But I did some research and found the marketing of the app is more important than the app itself. I want this app to get me noticed.
"I can't wait for it to be finished."
Clayton resident Lei Feng is an app developer who works for Armadale-based business B2Cloud.
He says the biggest goal for him when developing an app is to ensure it is user-friendly.
"It's all about maximising user experience.
"You really want to hide that technical detail from users and make it engaging."
He says anyone thinking of creating an app needs to have a clear direction about how the app will work and that it will be simple to use.
Recent apps Mr Feng has worked on include an Ambulance Victoria app that instructs people on CPR procedures and other first aid tips, a guide and tourism app for the Great Ocean Road and Thinking Of You, a social networking app that has been available for the past two weeks and helps people buy presents for special occasions such as birthdays and anniversaries.
The apps can take anywhere from one to three months to create.
He says offshore app creators like the ones Mr Eugenio is using do not pose a huge threat to local business as many people still prefer face-to-face consultation.
"If you go overseas then they are not going to be as efficient and accountability will drop."
Mr Feng, who studied at Monash University, believes the market has not been saturated yet — particularly among Australians, who are keen consumers of apps.
"We still have a long way to go. It's a huge market."
Deputy chief executive officer at Yarra Ranges Regional Marketing Lincoln Wilson has been in the app game for a while now.
His was the first regional tourism body to have an app — a tourism app, launched in June 2010, that is a visitor's guide to the Yarra Valley and Dandenongs.
Since then the free app has been downloaded more than 6000 times.
Mr Wilson says the biggest challenge YRRM faces with the app is waiting in queues at Apple for updates to go through.
He says there are ways around this when creating a new app by making it manually updateable — something he highly recommends.
"They are not always that easy to be updated," he says.
"Your updates go into a queue at Apple and then you have to wait until it gets checked by an actual person on the other end.
"It used to only be about nine or 10 days — now that there are so many apps it is months.
"There was a period when the wait was four or five months. It can be quite painful."
He says as Apple gets a commission on the paid apps they tend to get priority over free apps.
Yarra Ranges has also joined with the Mornington Peninsula and Phillip Island in the app named Melb Touring, which was released just over a fortnight ago.
So whether it be finding love or finding a decent coffee — there are apps out there to make our lives easier, more organised and to keep us entertained.
And with reports of a nine year old in Singapore writing his own app — you are never to young to give app development a go — it could be your ticket to financial success.