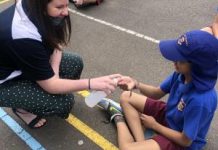 St Anthony's Primary School students were given a colourful welcome back to classrooms on Monday 12 October. Staff, including principal Patrika Rowley, dressed up brightly...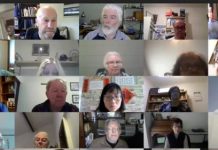 Despite Covid disruptions, Dandenong U3A has survived by adaption to technology. At its annual general meeting – held online on Zoom – outgoing president Vivienne...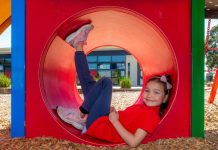 After a two-month hiatus, Dandenong Primary School students and staff were reunited face to face on Monday 12 October. Photographer GARY SISSONS captured the joy...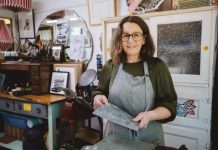 Viewing the 9 By 5 art exhibition is like "Instagram in real life", says artist Helen Timbury. "It was the most vibrant exhibition with many...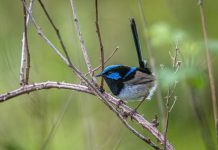 The rustic pastoral scenes in Lyndhurst seem a long way from Greater Dandenong's suburban streets. And a long way from the edge of most residents'...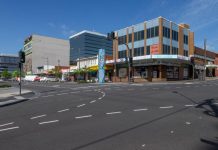 Dandenong's centre has been surreally quiet as Covid-19 pandemic rules have tightened. Star Journal photographer GARY SISSONS captured the desolate scenes at Little India precinct...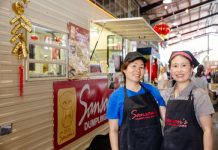 Dandenong Market's 154th birthday will be a low-key celebration, in keeping with Covid-19 restrictions. In the heart of Dandenong since 1866, the birthday date rolls...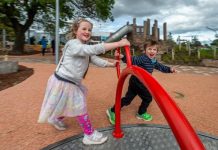 Just in time for school holidays, a new adventure playground has opened at Springvale Community Hub. With Covid-19 restrictions slightly easing, playgrounds have sprung back...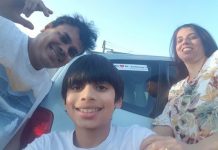 Iso families have put on cheery faces in a morale-boosting competition at St Anthony's Primary School in Noble Park. While closed for remote learning under...
In Australia and all over the world, people have endured great suffering in these unprecedented times as a result of coronavirus. We express our...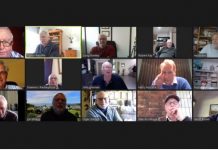 Its new home may not quite be open but Endeavour Hills Mens Shed is keeping men in "virtual" conversation. In weekly online meetings, the Mens...
Fires, floods and now coronavirus - small business owners at Dandenong Market are doing it tough. "Add in the complexities resulting from Covid-19, including more...