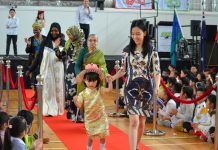 Students, staff and parents came dressed to impress, taking recycled clothing to inventive lengths at Athol Road Primary School on Melbourne Cup Eve. As part...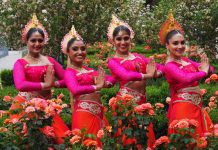 Diwali Festival was marked with live music, Bollywood performances and delicious foods at Dandenong Market on 4 November. The free Festival of Lights included demonstrations...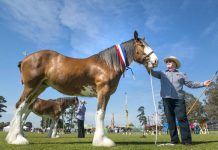 With cut-price tickets at the gate, there's plenty of value at the 147th Dandeong Show. Once inside, much of the packed program of attractions are...
As Heather Ronngard wanders through Dandenong Show's arts, crafts and foods, she will have an eye out for the unawarded 'gem'. For the past 10...
Schools joined together as one chorus at Harmony Square, Dandenong as part of a national simultaneous singing event. The gathering of 750 students from eight...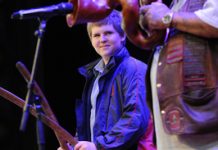 "Our Community, a world in one city" was the theme for Greater Dandenong's Combined Schools Interfaith Gathering. Now in its 10th year, more than...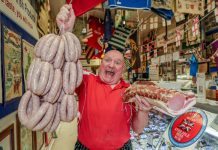 It's not every day you get to serve royalty but Rob Boyle, of Rob's British Butchery may have done just that. The flamboyant Dandenong...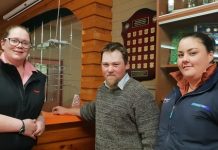 The Dandenong Show must go on, and it's in the hands of the 'next generation' of organisers. Rachael Cochrane, Ricky Ferris and Kate Reedy are...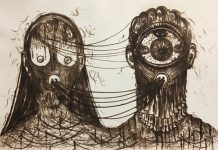 The need for connection - it's something that struck Dandenong North artist Amir Tehrani hard when he fled Iran to Australia five years ago. Mr...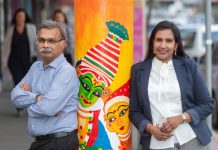 Street art has bloomed on the poles of Dandenong's Indian precinct. Aritsts Sohail Yamin, of Berwick, and Yoge Biju, of Hallam, were commissioned to decorate...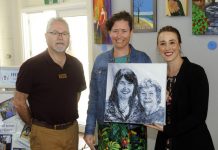 On Friday 5 October, the Doveton Neighbourhood Learning Centre (DNLC) hosted a free, fun event which was open to everyone. The centre held their annual...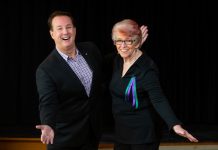 A ground-breaking project combines the might of Casey's choirs singing out against family violence. You're the Voice is led by Jonathon Welch, the founder of...