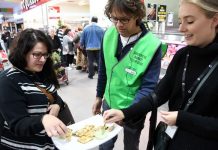 Dine Local is often told to arrive hungry when visiting Dandenong Market. The advice remains sound for the market's comprehensive Street Food walking tour. Our guide...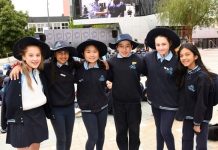 Singing students from James Cook Primary School joined in unison with half-a-million others across Australia for a simultaneous singalong on Thursday 7 November. The Endeavour...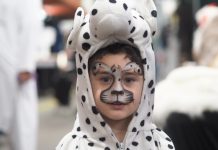 Tricks, treats and ghoulish costumes were on show for a Halloween Festival at Dandenong Market on 3 November. More than 34,000 turned out, many receiving...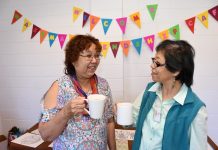 Loneliness is the new health hazard. And so, women's friendship cafes have sprung up as the cure. Women's Association South East Melbourne Australia (WASEMA) has partnered...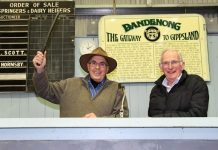 Now in its 148th year, Dandenong Show remains a cornerstone of the local events calendar. No other agricultural show remains in what is now a...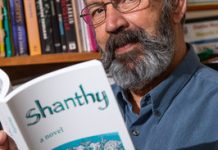 After major cardiac arrest, a long-time Dandenong TV and radio presenter has penned a debut novel on 'matters of the heart'. Like the famous Romeo...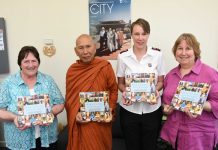 A lavish coffee-table book captures the spectacular assortment of faiths and places of worship in Greater Dandenong. Many Faiths, One People was a "living history"...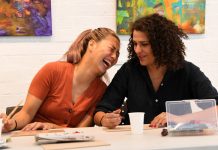 Entries are still open for City of Dandenong's annual miniature art competition 9 x 5. Each submitted work is confined to a 9-inch by 5-inch...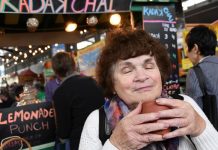 Florina Tumminello, pictured, imbibed the aromas of chai tea during a food tour for blind and vision impaired people at Dandenong Market on 15...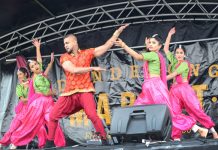 Thousands basked in the annual festival of light Diwali at Dandenong Market on 20 October. The event was rich in Indian food, dance, music, Bollywood...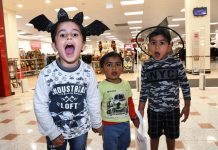 Anhad, Raghav and Mukunth from Noble Park are getting geared for creepy Halloween fun at Armada Dandenong Plaza. The shopping centre is offering spooky face...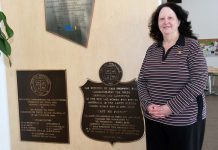 For many, there's mystery behind Noble Park's well-known street and monument names. Buckley, O'Donoghue, Kirby, Wachter, James and Kerslake – they were great people with...