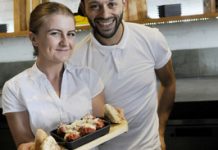 Pizza dough recipes are often a close-guarded secret. Fathers don't even hand down recipes to their sons, says 'Kappa' – the head chef and co-owner...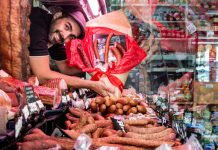 After a media storm and huge success last year, the Sausage Bouquet is back for Valentines Day. Born out of necessity, for those who prefer...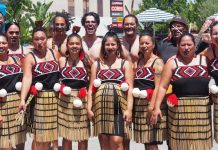 More than 26,600 visitors braved the heat on Sunday 27 January to celebrate Waitangi Day at the Dandenong Market. Visitors enjoyed traditional New Zealand and...
It's been a long time coming for Doveton superstar Michael Cormick. He is about to perform for the first time in Dandenong since shooting...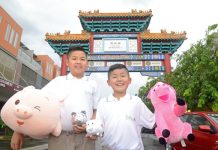 Springvale's biggest annual celebration Lunar New Year Festival is back on Sunday 3 February. Regarded as the biggest such event outside Melbourne CBD, the festival...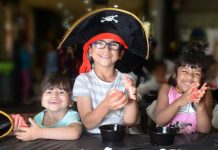 Hands are getting dirty from some young lab-rats these school holidays. Each day up to Friday 25 January, kids are creating slime at free workshops...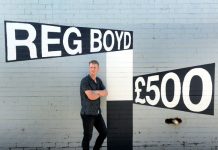 Artist Brett Ashby has brightened a grey Dandenong laneway as part of the Transformed temporary public art program. Boyd Lane's bare walls were brought to...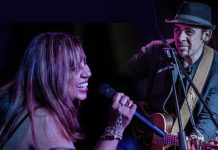 There's a powerful synergy between prolific singer-writers Andrea Marr and John McNamara. When they brought their soulful voices together, it was like a blues 'match...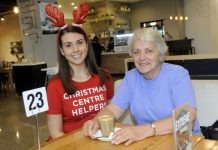 Armada Dandenong Plaza will be lifting the spirits of Christmas shoppers this year with the addition of 'Christmas Centre Helpers' roving around the centre...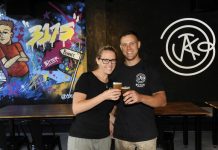 For many, making beer sounds like the perfect job. Sue and Dale Messina have made poured themselves into the reality. Their own craft brewhouse and bar...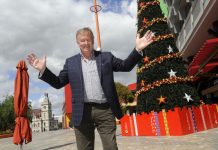 There's little need to tune-up Denis Walter's rich baritone voice ahead of the free concert, Carols in Harmony Square. This Christmas season, the popular radio...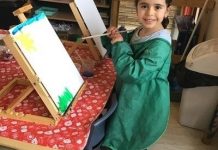 A five-year-old's passion for art has inspired a classroom of friends at Robin's Nest Early Learning Centre, Noble Park. According to her teachers, Noura is...