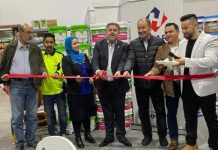 Dignitaries cut the ribbon at the opening of Hazara Trade Shop in Springvale on 21 May. Co-owners Isa Zarkari and Irfan Mohammadi hosted the ceremony...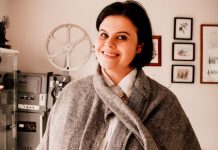 For a writer who delves into loneliness, segregation and isolation, these Covid times definitely suit her. Pakenham poet and short-story author Penny Smits is among...
Walks in the park got suddenly a lot more popular during the latest Covid lockdown. One of them was Braeside Park, a 295-hectare reserve of...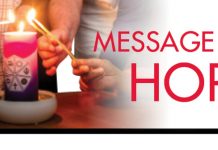 A great Christian, Pope John XXIII, once profoundly stated that "we are not here on this earth to guard a museum, but rather to...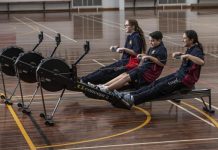 St John's Regional College in Dandenong is sticking its oar into its first-ever rowing program. Six indoor rowing machines have been delivered, thanks to a...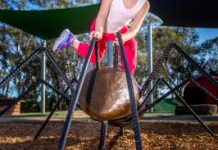 There's still a ready outlet for exercise despite the latest Covid-19 lockdown. Outdoor playgrounds, including Tatterson Park's insect themed area, outdoor exercise equipment and skate...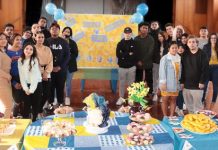 A sweet-toothed buffet at Noble Park Secondary College has helped raise more than $1400 for the Cancer Council of Australia. Year 12 VCAL students organised...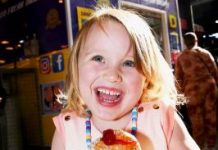 A half-price giveaway at Dandee Donuts' stall at Dandenong Market has been postponed due to Covid restrictions. The National Donut Day special had been scheduled...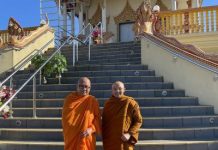 A Message of Hope should be one that anyone can rely on to raise confidence to achieve/reach what he or she wants to obtain....
Things are not quite the same during lockdown. Just like how Noble Park photographer Vinh 'Vinny' Nguyen jolts normality with his colour-inverted portfolio of Dandenong...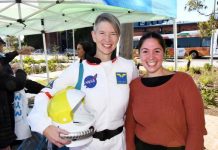 Virtual festivals may be the future despite a "poor" on-site turnout at City of Greater Dandenong's rebranded sustainability festival. Forever Fest opened at Springvale Community...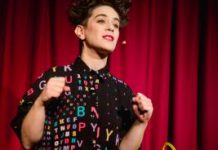 Early-career knockbacks inspired Melbourne comedian Jude Perl's award-winning cabaret I Have a Face. The laugh-out-loud cabaret lands at the Drum Theatre on Friday 11 June,...