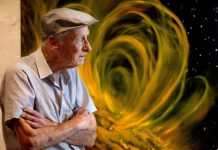 Enter the endlessly inventive world of Noble Park painter and sculptor Martin Heatherich. It's hard to believe the diverse array of found-object sculptures, giant cosmos...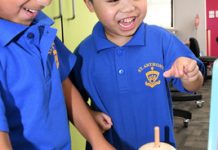 Prep students cheerily settled into their first day of school at St Anthony's Primary on 31 January. Photographer Stewart Chambers captured the new students at...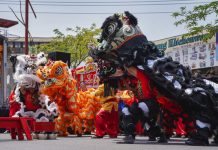 Springvale Asian Business Association's annual Lunar New Year Festival attracted huge crowds as well as raising funds for bushfire relief. Celebrating the Year of the...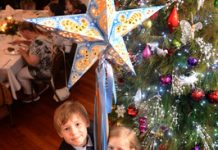 A Ukrainian association decked a Noble Park hall with soft lights to observe the traditional post-Christmas 'blessing of the waters'. About 120 gathered for the...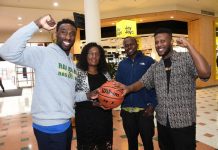 Dandenong-based Afri-Aus Care continues to go from strength to strength, with its youth support programs for young African-Australians gathering momentum. Among the programs offered are...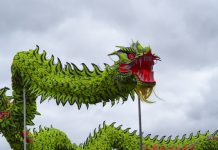 Armada Dandenong Plaza will be celebrating the 2020 Lunar New Year, Year of the Rat on Saturday 25 January with Chinese themed activities, and...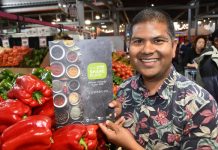 The Share Plate Cookbook speaks volumes for the multitudes of cuisine in Greater Dandenong. Its 24 lavishly illustrated recipes include soups, mains and desserts selected...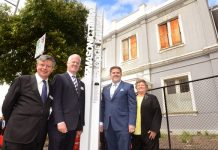 The first sign of restored life has sprung at the site of what will be Dandenong's newest art gallery. At the site on Mason Street...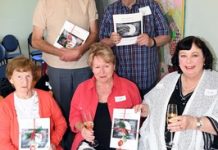 Artists and writers shared the fruits of their year of creative work at The Open Door, Dandenong. On display was a gallery of original artwork,...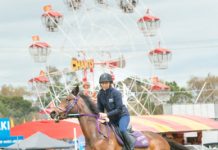 Defying a grim forecast, rains kept away but the crowds poured into the 148th Dandenong Show on 9-10 November. Visitors were treated to a full...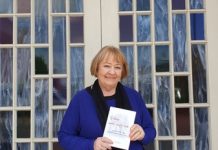 Noble Park's 95-year-old public hall has a point of difference. Built in the heart of Buckley Street, it is the only one in Australia still...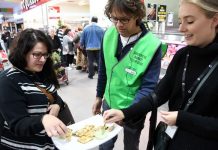 Dine Local is often told to arrive hungry when visiting Dandenong Market. The advice remains sound for the market's comprehensive Street Food walking tour. Our guide...