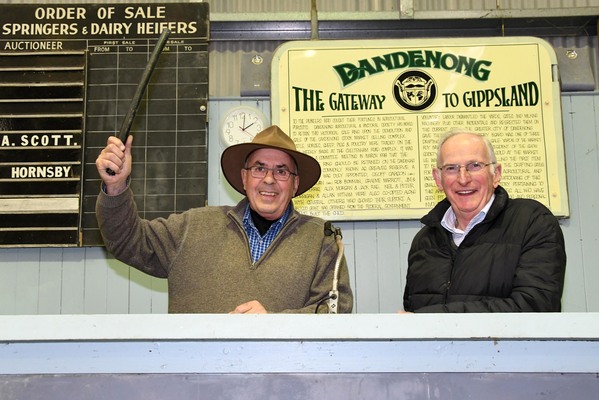 By Cam Lucadou-Wells
Now in its 148th year, Dandenong Show remains a cornerstone of the local events calendar.
No other agricultural show remains in what is now a belt of middle suburbia in Melbourne's east.
Show president Alan Collier remembers when livestock was rustled into the Bennet Street showgrounds from paddocks "just around the corner".
Now not only farms but the market gardens in Keysborough are on the wane.
It makes it even more important for the show and its living pastoral links to survive, Mr Collier argues.
"Otherwise in 40 years' time, people will forget there were market gardens and farms in Dandenong.
"It's not just hanging on to heritage but showing young people what farming used to be like around here.
"Until I got involved in the show, my kids hadn't seen a horse or a cow up close."
Many may not otherwise know that milk comes from a cow's udders. Which is a timely reminder of the precarious plight of drought-stricken famers and our food supplies.
At the show, the Rotary Club of Greater Dandenong is running a raffle to raise funds for Australian farmers hit hard by drought.
Mr Collier says the show is wholly run by volunteers, including a hard-working committee of 30. Each year, the event takes 11 months to plan and organise.
"We're always looking for new members who can help, on the weekend itself and on the committee."
The show has been kept relevant with new attractions such as the Flipping Disc Dogz as seen on Australia's Got Talent.
As well as those unique 'show-like' events such as gumboot throws and tractor pulls.
Most vitally, prices are affordable. The animal nursery, fireworks, competitions, exhibits and stage entertainers are free, with entry fees pegged at a low level, Mr Collier says.
"We made the decision to cut the entry price in half four or five years ago to make it very family-friendly.
"We cater for everyone and every age group.
"If you don't want to buy a showbag or buy a ride, you can still have a cheap day out."
Under Mr Collier's watch, the show will never lose its agricultural character.
"The thing I don't want to happen is for us to get rid of the animals and just have the rides."
The 148th Dandenong Show is at Greaves Reserve, Bennet Street, Dandenong on 9-10 November. Details: dandyshow.com.au