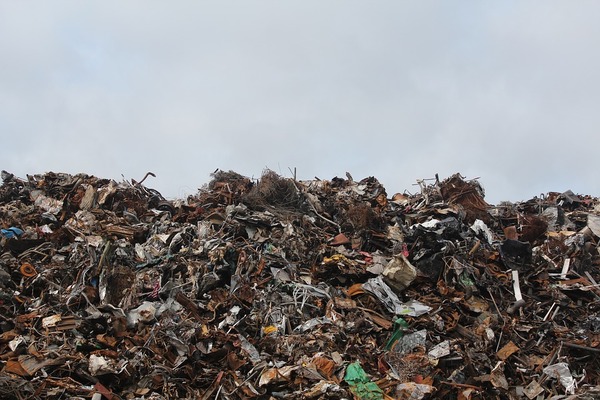 By Cam Lucadou-Wells
Emissions from a proposed waste-to-energy plant in Dandenong South will be "comfortably" compliant with European Union standards, says its proponent.
Bill Keating, director of Great Southern Waste Technologies, says the proposed first such plant in the state at 70 Ordish Road would utilise technology used in Europe for the past 20 years.
He didn't have air-quality figures on hand, but said such plants had an "excellent track record" in meeting EU air emissions standards.
"The emissions profile should be very similar to Norway, which shows it functions well in this jurisdiction.
"We would expect we wouldn't exceed our (licensed) limits in any circumstance."
The plant would annually incinerate 100,000 tonnes of non-recyclable waste otherwise bound for landfill.
About 80 per cent would come from residential 'red' bins and 20 per cent from commercial and industrial sources, such as kitchens.
It would put a dent in the 2.5 million tonnes of Greater Melbourne waste dumped in landfill each year, Mr Keating said.
It also represents a 100,000 tonne reduction in greenhouse gas emissions a year, he says.
"Ideally, we're trying to provide alternatives from landfill. Landfill has had its day.
"Let's find something a step higher in the waste hierarchy, and a better way to deal with this waste."
Mr Keating welcomed mooted rises in landfill levies to encourage more investment in recycling.
"The waste industry needs more investment, better investment because there's not the recycling capacity we need."
It would generate 9.3 Megawatt hours of electricity, enough to power the plant (1.4 MWh) as well as about 7000 homes, Mr Keating said.
Ash by-product is collected by filters ahead of the 55-metre-tall smoke stack. About 3 per cent of it is expected to be emitted from the chimney, Mr Keating said.
About 20 per cent would be collected as 'bottom ash', which GSWT will seek to re-use as road material.
"These are things that don't combust, like minerals, quartz and sand.
"In some parts of Europe, they go to landfill. In other areas like the UK these bottom ashes are used for road base and cement additive.
"We don't expect it to be taken to proscribed landfill."
To go ahead, the project and its environmental impact has to be approved by state pollution watchdog Environment Protection Authority Victoria.
An 1000-page submission for the project, including air-quality assessments, was submitted to the EPA in late October.
Mr Keating said the EPA was expected to publicly release the submission by mid November.
Greater Dandenong councillors are meanwhile set to vote a second time on a planning permit for the project on 11 November.
GWST is also awaiting the opening of the Metropolitan Waste and Resource Recovery Group's expression-of-interest process for an advanced waste processing tender.
The waste group's consortium of councils include Greater Dandenong.
"We haven't yet identified where the waste streams will come from," Mr Keating said.
All going well, Mr Keating hoped for EPA approval by the second quarter of 2020.
"It's still very early. If we were to have all our permits ready now, it will be another three years later to turn the key to start it up."