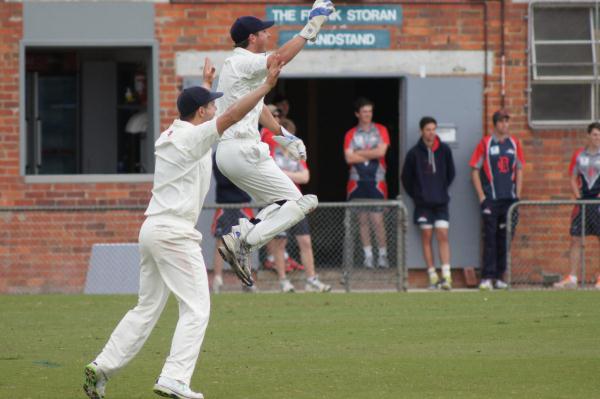 By JARROD POTTER
DANDENONG Cricket Club has voted to merge with Hawthorn-Monash University Cricket Club.
In a 61-nil vote, the Panthers decided at a special AGM on Wednesday night to unite with the Hawks ahead of the 2015-16 season.
With Hawthorn-Monash University Cricket Club forced from its university home – on account of a new residential development at the Clayton campus – Dandenong put its hand up to join forces with the Hawks ahead of next year's season.
Dandenong Cricket Club president Michael Findlay said the move to merge was necessary to consolidate the Panthers' base as the premier club of Greater Dandenong and surrounding council areas including Bayside and Monash. The Panthers' decision also prevents Greater Dandenong splitting its resources to fund two premier teams if Hawthorn-Monash University had aligned with Sub-District team Noble Park.
"It was mooted that they'd be moving to either Noble Park or Bayside area and we believe that within the Greater Dandenong area, there is not the depth of elite cricketers to benefit two clubs," Findlay said.
"Bayside area is one of our big recruiting areas and we thought the expression of another club in the medium term would pose problems for us.
"There is also the possibility with the local council having to fund two premier local cricket facilities there would be a drop-off in what the council could provide to us in terms of facilities."
The new club will likely be called Dandenong-Hawthorn Cricket Club and pending Hawthorn-Monash University Cricket Club's vote on the matter in two weeks it will create a powerhouse club in the south-east suburbs.
"I think they're (Hawthorn-Monash University) fairly confident they'll vote in favour of merging with us," Findlay said.
"We'll be looking at colours, logos and a nickname over the next year leading up to July next year.
"It will consolidate premier cricket around Shepley Oval and allow us to be more pro-active in recruiting and coaching."
The Panthers will benefit from the upgrades to Shepley Oval – with the gym, change rooms and offices set to be completed by the end of September ahead of a cricket-season opener against Essendon at home on 4 October.
Dandenong Cricket Club needs volunteers for the upcoming season to help out as team managers and scorers – to get in contact with the club, contact Dandenong on dandenong@club.cricketvictoria.com.au.