Meet Santa at the market
A brass band will lead Santa into the market on a husky-pulled sled.
Santa and his elf will ask children what they want for Christmas and give them a free Christmas sticker game.
Dandenong Market, corner Clow and Cleeland streets, Dandenong. Saturday 3 December, 11am, and Sunday 4 December.

International Disability Day
Gateway Industries will hold a light lunch to celebrate the day.
Gateway Industries, 55-57 Progress Street, Dandenong. Friday 2 December, 1pm to 3pm. Call Faye on 9793 9988 for more information.

Back to nature
Alex Wilkie Nature Reserve is open every Friday and on the third Sunday of the month during spring and summer. The council offers bookings for school and community groups to learn more about the indigenous flora and fauna in the reserve and rangers are available for guided tours. Live steamers mini-trains are available for rides on Sunday open days. Closed-toe shoes are required for train rides.
Alex Wilkie Nature Reserve, Mackay Street, Springvale South. Fridays, 9am to 3pm. Bookings are essential for groups. Call 8571 1702.

Meet Me in St Louis
The technicolour MGM classic features The Trolley Song and Have Yourself a Merry Little Christmas and stars Judy Garland.
Walker Street Gallery, corner Walker and Robinson streets, Dandenong. Monday 5 December, noon to 2pm. $5 for the movie alone or $12 with lunch. Call 8571 1666 or visit www.greaterdandenong.com to book.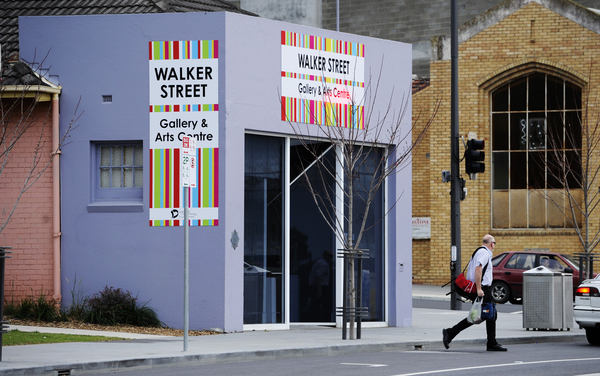 9 by 5 Exhibition
Various artists express their creativity on nine by five inch panels.
The exhibition, opening at 6.30pm on Thursday 1 December, will also celebrate Walker Street Gallery's 30-year anniversary with cake and a performance by the
Stiletto Sisters.
Walker Street Gallery and Arts Centre, corner Walker and Robinson streets, Dandenong. Thursday 1 December to Wednesday 21 December, Tuesday to Friday, 11am to 5pm, and Saturdays, 11am to 3pm. Call 9706 8441.