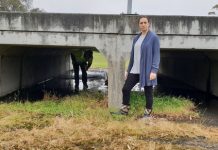 Discarded syringes are plaguing parkland next to Dandenong Basketball Stadium but it is unclear what authority will take responsibility. Resident Lana Formoso, whose family live...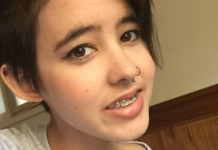 Police are appealing for public assistance to help locate Jackie Stephens. The 18-year-old woman was last seen at a Dandenong address on 15 November. Police hold...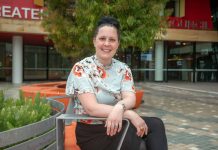 State election candidate Laura Chipp is no "soft leftie". But the head of Victoria Police's childrens court prosecution unit says the ramped-up 'tough on crime'...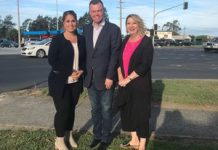 A Hallam intersection will be removed by a Liberal-Nationals Government, if elected in the 24 November State Election. The intersection at Princes Highway, Belgrave-Hallam Road...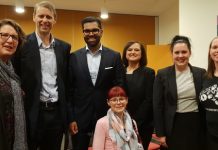 Major political parties were in the minority at a State Election pokies Q&A at Dandenong Civic Centre. Of the 'big two' parties, Labor's upper house...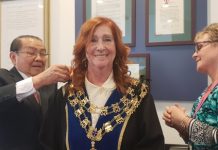 Greater Dandenong's newly-elected mayor Roz Blades has nominated public transport and homelessness as among her top priorities over the coming 12 months. "I want to...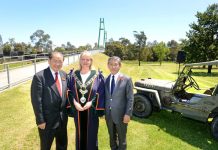 Two World War II veterans of the Gippsland Regiment joined a rich ceremony launching a re-named Monash Freeway footbridge in their batallion's honour. Wally Whitmore...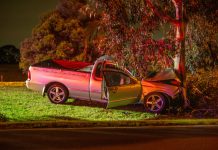 Two men were injured when a Falcon XR6 ute crashed head-on into a tree on Springvale Road, Waterways. A man in his 30s and a...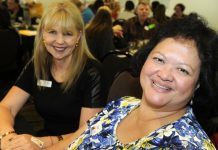 Unpaid carers were treated to an entertaining free lunch staged by Carers Victoria. The guests enjoyed a feast as well as a performance by comedian...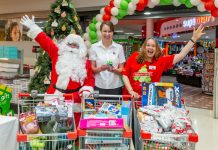 Santa was on hand with Claire Emerton of The Salvation Army and Sharon McMillan of Kmart Dandenong to launch a long-running Christmas charity appeal...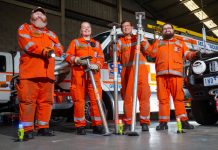 Greater Dandenong VICSES unit has received a gift of much-needed equipment from a corporate benefactor. The $2500 of new storm-related gear included lighting, e-flares and...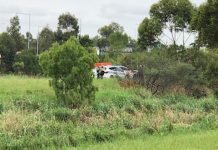 Workers have discovered a badly-decomposed body in Dandenong Creek, Dandenong South. The body was found in the creek bed near EastLink and Greens Road shortly...