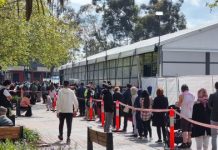 A massive turn-out greeted the opening of central Dandenong's pop-up Covid vaccine clinic on Thursday 16 September. Far from vaccine-hesitant, queues lined nearly the length...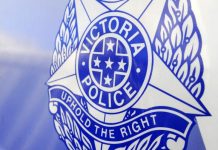 Two teens in Dandenong North have been arrested as part of a police operation against illicit firearms used by street gangs. In a three-day operation...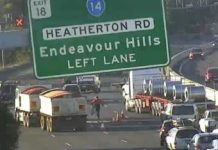 A man has been injured following a crash involving a ute and two trucks on Monash Freeway in Doveton. The 23-year-old Ferntree Gully man in...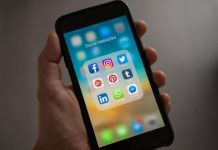 Two Greater Dandenong men are among six arrested by police over a sophisticated mobile phone scam. After a 12-month investigation, Cybercrime Squad detectives arrested a...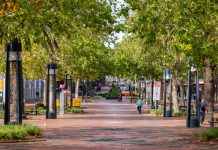 A pop-up Covid-19 vaccine clinic is set to open at Palm Plaza car park in Dandenong. In response to the area's lagging vaccine rates, the...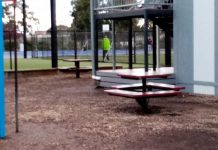 With not so much as a yellow card, soccer players are regularly defying Covid restrictions at a primary school's sports courts after hours, a...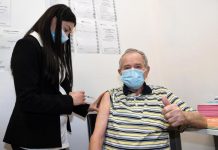 Greater Dandenong and Casey continue to lag behind state Covid vaccination rates as active cases grow in the region. The postcodes of Dandenong (14 active...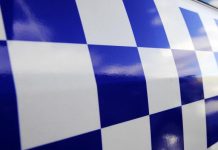 An alleged drink-driver at more than four times the blood-alcohol limit has crashed at a Keysborough intersection. The driver of the white Mitsubishi Outlander crashed...
VCAT has approved 11 townhouses to replace a former nursing home building despite Greater Dandenong Council's opposition. The double-storey dwellings – a mix of two...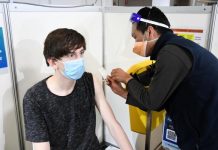 Dandenong, Noble Park, Keysborough, Doveton, Hallam and Endeavour Hills are among 100 priority postcodes targeted for a Covid vaccine blitz. Pop-up vaccine hubs will be...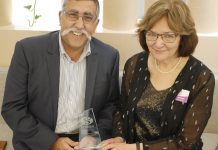 Under a 'Buy Australian' pitch, a South-East manufacturers group is aiming to grow stronger during Covid's challenges. South East Melbourne Manufactuers Alliance (SEMMA), has also...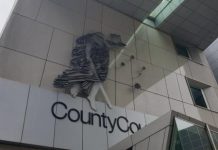 The "boss" of a flourishing heroin-trafficking business in Greater Dandenong has been jailed for six years. Harry Piperias, 48, a father and former baker, pleaded...