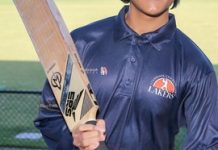 A handful of the Dandenong Cricket Club's most talented youngsters have been named in the final 14-player Country and Metro squads in this year's...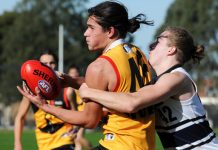 Luca Goonan has football attributes that can't be taught. The tough inside midfielder has had a unique entry into the Dandenong side, but is now...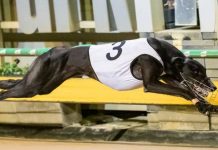 Neo Cleo again showed why she is regarded one of the country's finest chasers with another brilliant victory at Sandown Park last Thursday night. Lining...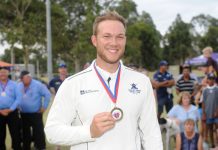 The powerful Buckley Ridges Cricket Club continues to build its list for another assault at back-to-back Dandenong District Turf 1 premierships with another impressive...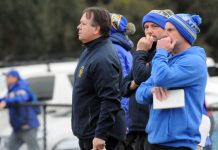 Noble Park's longest serving senior coach has departed from the Eastern Football League powerhouse in a shock move. Mick Fogarty – the longest serving coach in...
Keysborough's stirring come from behind 13.10 (88) to 12.8 (80) victory wasn't enough to claim top spot over Springvale Districts in Southern Football League...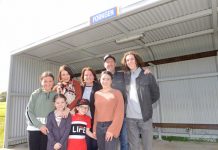 The Greater Dandenong Warriors Hockey Club celebrated its Members Day on Saturday at Mills Reserve in Dandenong North, and honoured two legends of the...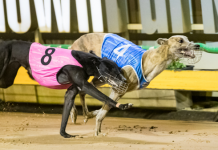 Whiskey Riot catapulted to the top of the Speed Star leader board with thrilling 29.255 victory over dual group 1 winner Neo Cleo at...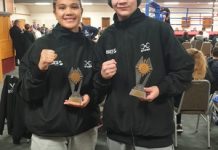 Two of Doveton Boxing Club's finest talents competed hard in their tour of New Zealand recently, representing Regional Victoria Boxing with great success. 15-year-old Doveton...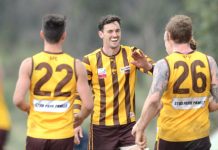 Keysborough shook off a wasteful start against Caulfield to run away 10.11 (71) to 5.13 (43) victory in Southern Football League Division 2 on...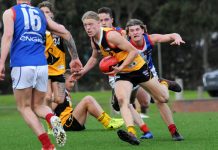 With just one round left to play in the 2019 NAB League home and away season, Tyler Lewis has taken a look at the...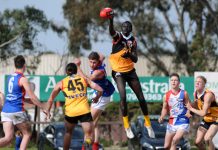 St Kilda Next Generation Academy prospect Bigoa 'Biggy' Nyuon is one of three Dandenong Stingray draft prospects selected in the 2019 State and Rookie...