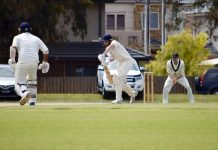 At times, an innings can't be defined by runs scored, but by what a team requires at that particular moment. There was a component of...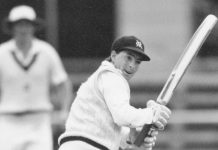 He's made 15,277 runs at 43.42, with a high score of 218, 73 half-centuries, 41 centuries, two double-centuries and 166 bat raises in the...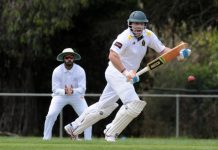 Wickets tumbled at an alarming rate in a tense opening day of DDCA Turf 2 between Beaconsfield and Lyndale at Perc Allison Oval. The game...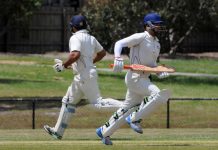 Powerful overseas recruit Jerome Jones would have to be an early-season favourite for the coveted Alan Wookey Medal as champion Turf 1 player. His impact...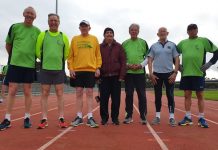 The 40 year history of Springvale-Noble Park's Masters Athletics Club is tabulated in numbers. On a Wednesday night, some of the club's durable runners study...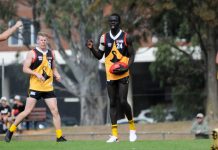 Bigoa Nyuon already knows what it takes to thrive at the highest level. Born in Sudan and moving to Australia when he was just three,...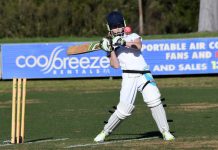 On a perfect night for cricket, the second instalment of the Dandenong District Cricket Association (DDCA) junior girls competition kicked off on Tuesday 29...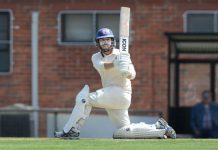 By Tyler Lewis At just 31, Brett Forsyth has already achieved the script of childhood dreams at the crease. Behind a trademark application of zinc and...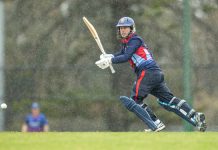 Reigning Victorian Super Slam premiers, Dandenong went one-and-one to kick-start its title defence on Sunday 27 October. After being sent in by Kingston Hawthorn in...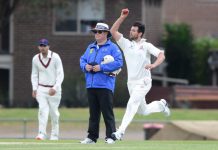 Although James Nanopoulos ran riot with the ball against a star stuttered Geelong side, Dandenong still face an uphill battle to claim victory next...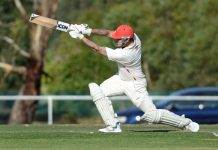 DDCA TURF 1, 2 AND 3 REVIEW – ROUND 2 (DAY TWO) TURF 1 As the year progresses, Springvale South captain Ateeq Javid is going to cause...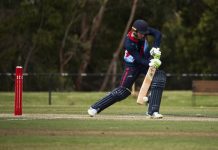 Every time Comrey Edgeworth thuds his Kookaburra bat into the wicket, turns his head over his left shoulder and looks at the bowler steaming...